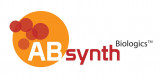 Absynth Biologics
Absynth is developing vaccines and antibodies to prevent and treat bacterial infections with a distinctive technology platform for identifying proprietary antigens that harness the immune system more effectively than other antigens, to stimulate a host protective response. Antimicrobial resistance constitutes a serious danger to public health, which has been acknowledged by the USA Centers for Diseases Control & Prevention and the European Centre for Disease Prevention and Control. Bacterial vaccines have the potential to reduce community reliance on antibiotics and there is evidence that vaccines can contribute to decreased antibiotic usage.
Absynth has used its technology platform to establish a vaccine pipeline targeting pathogens for substantial markets, in which no marketed vaccines exist. The most advanced vaccine programme targets Staphylococcus aureus, while pipeline vaccine programmes target Clostridium difficile and Streptococcus pyogenes. The Company also has a S. aureus antibody programme in preclinical research. The Company's approach has the potential to overcome previous limitations through its novel antigens, as well as its innovative approach to using in vivo models and correlates of infection for candidate optimization and selection. Six patent families are filed from which eleven patents have granted.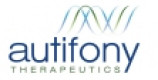 Autifony Therapeutics Ltd
Autifony Therapeutics is developing pharmaceutical treatments for hearing disorders, which affect a significant proportion of the population. Autifony's approach is focused on Kv3 potassium channel modulation, a novel mechanism of action. These ion channels regulate neuronal activity within the auditory system, and our new drugs aim to treat age related hearing loss and tinnitus. The lead programme has completed Phase I clinical trials and is about to start two Phase IIa studies – for age related hearing loss in the US, and for tinnitus in the UK (supported by funding from the Technology Strategy Board).
Given Autifony's focus on modulation of Kv3 channels, which have also been implicated in other neurological and psychiatric disorders, there are opportunities for Autifony to investigate these other indications with compounds with different profiles. Autifony was awarded Technology Strategy Board funding to progress the development of a candidate drug for the treatment of schizophrenia, working together with academic collaborators at the Universities of Manchester and Newcastle.
Autifony Therapeutics Limited was formed in 2011 as a spin-out from GSK. The company is privately funded by leading venture capital investors SV Life Sciences, Imperial Innovations and Pfizer Venture Investments. Autifony's head office is at the Imperial College Incubator in London, and has a subsidiary with medicinal chemistry and biology labs based in Verona, Italy.